Business
11th Edition of JOY NEWS Habitat Fair launched with GREDA pushing for Real Estate Law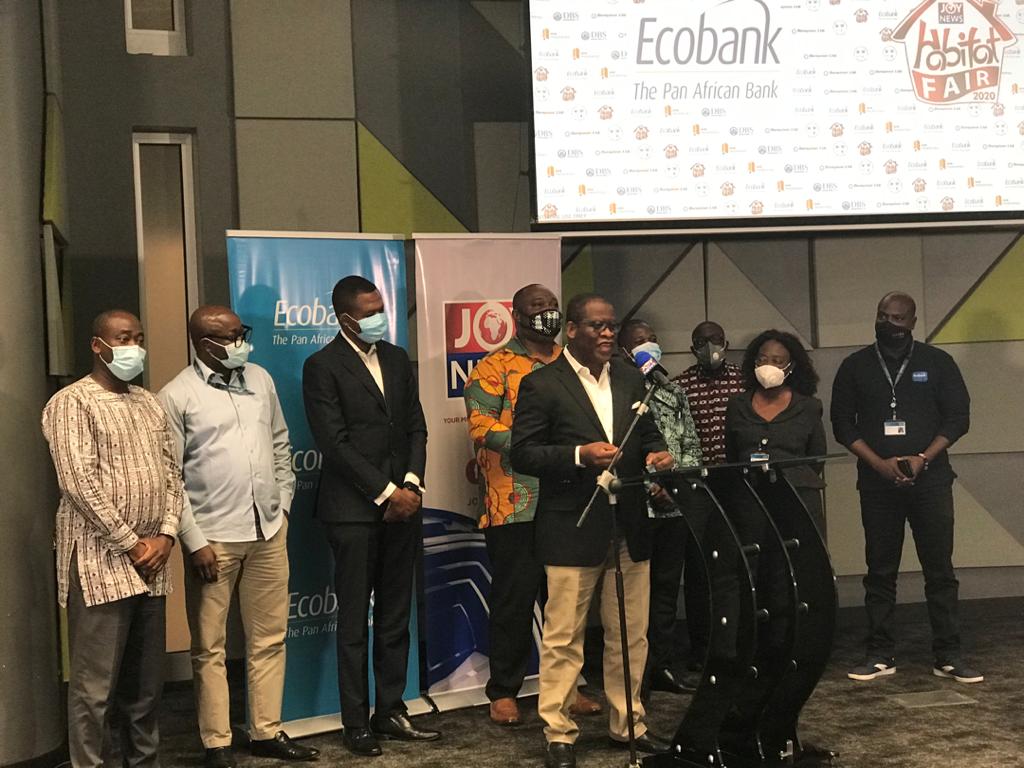 The 11th Edition of the Joy News Habitat Fair has been launched at a colorful ceremony at the Ecobank Corporate Head Office with a call on government to pass the Real Estate bill.
The passage of such a bill GREDA believes will sanitize the industry whilst supporting government's affordable housing scheme project.
Executive Director of GREDA, Samuel Amegayibor, said Ghana's affordable housing scheme is not a mirage and thus the only way to make the real estate industry attractive to all income brackets is when legislations and incentives are proffered by government and other stakeholders.
"If we have a real estate bill, a bill that will come to sanitize the brokerage system [efficient selling or buying of properties]. You know that so many people are being defrauded by estate agents and stuff like that."
Mr. Amegayibor challenged the Minister of Works and Housing to facilitate the process of passing the bill of about 30 years to create a legacy of his own.
"We have a bill that has been promoted by our surveyors' and 30 years we still have this document lying in parliament. We'll pray that at least this parliament will see the importance of it and seal it off. Especially, I'm throwing a special challenge to the Minister of Works and Housing…this must be his legacy. If he doesn't push this document to be passed, then I'm sorry we're going back to four years, then we go to 34 years," he said.
Ecobank demonstrates support to development
This year Edition of the JOY NEWS Habitat Fair is being supported the 'Headline Sponsor', Ecobank.
Executive Director of Finance and Consumer Banking, Dr. Edward Botchway, outlined the various packages for all income brackets.
"A good mortgage has always been key. What we've done is to put together products that enable everyone to be able to benefit. What we've done has also been to try and put together all the stakeholders that are required to get customers to own their buildings.
"And indeed you need not be a customer, just walk into any EcoBank branch and the options you do have would be made very clear to you. So this is something that we're very committed to," he pointed out.
He went on to assure that his outfit is committed to the course [Habitat Fair] which would be yielding results soon.
"I think one of the things that you'll find in EcoBank, when we pick a course or when we're concerned about something, we go at it very strongly. And mortgage is the thing that, for us, it's something that we're very eager to ensure that customers can benefit from. So, over the coming days and months, I think you will see all the efforts that we are going to put in this area," he emphasized.
Background of the fair
The fair will bring experts and industry players in the housing sector together on one platform and proffer solutions for the housing needs of the country.
This year's [2020] fair is under the theme: "What credible alternatives for shelter are there in Ghana if affordable housing will forever remain a mirage."
The event will give key stakeholders and companies in the construction and artisanal industry the enviable platform to share their exciting ideas and offer attractive discounts on their products and services.
From land acquisition, sale, starting to build, using the right materials, completing the building to paintings and fitting all that is needed, the Habitat will be a one-stop-shop for all your housing needs.
The event is sponsored by Ecobank Ghana Limited, GHB Properties, DBS Industries Limited and Duraplast Limited.
#JoyNewsHabitatFair