Business
Enjoy Better Yango Services From Female Drivers Addo-Duo Tells Public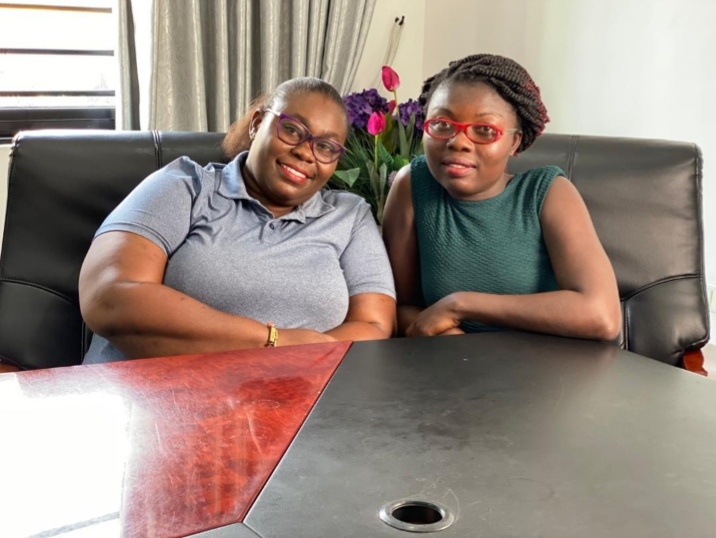 Two female Yango drivers, Naa Adoley Addo- Fredericks and Naa Adokaley Addo are challenging the public to henceforth patronise their better services as compared to their male counterparts.
According to the sisters, they are daring to change not only popular conventions when it comes to driving, but also prove that when given the opportunity, they are equally capable.
In an exclusive interview with Modern Ghana, the 'Addo-Duo' said: "Conventionally, we are so used to seeing men in the driving seats; men as cab drivers, men corporate chauffeurs and even at home when going out, one would usually find the men driving their families but now, a few women are breaking the frontiers of normalcy."
The sister also noted that they are passionate about their ride-hailing jobs which usually begin at 3:00 pm and end at 12:00 midnight each day.
One of the sisters, Naa Adoley Addo-Fredericks further revealed that she loves working on Fridays emphasising that many people go out to have fun in the evenings, hence more riders more money.
Naa Adokaley Addo, on the other hand, said "Other male drivers have taken notice of our exceptional and hard work nicknaming us 'Mmaa Barima' meaning women acting like men."
The Addo-Duo also hinted that quite a while after their foray into the ride-hailing space, they have gained a somewhat celebrity status on the streets of Accra.
They added that some passengers sometimes asking for them for selfies.
Naa Adoley Addo-Fredericks said, "Some of their passengers, out of curiosity, ask about our lives because they are so impressed with our job while others even enquire about our relationship statuses."
Speaking on Yango's role in the plying of the occupation, the dynamic duo mentioned that the taxi app provides a two-way rating system which ensures the protection of both riders and drivers.
Some riders who spoke to Modern Ghana revealed that the two sisters together with all women driving on ride-hailing apps are the real MVPs (Most Valuable Personalities).
A rider, Magdalene Otoo said "I am fortunate to have enjoyed the services of these two drivers. I never knew they were sisters. I must admit they are truly driving the change for Yango"