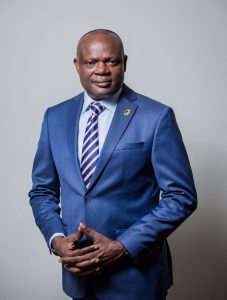 FBNBANK Grabs $72.5 Million As Capital Injection
As the year gradually draws to an end, more banks are putting measures in place in order to meet the Bank of Ghana's Minimum Capital requirement directive of GHC400 million.
It is against this background that First Bank of Nigeria, the parent company of FBNBank Ghana Limited, has injected US$72.5 million into its Ghana operations to further meet the BoG minimum capital.
The bank is liaising with the Bank of Ghana and other government agencies to obtain the necessary approval.
This was disclosed in a statement issued by the Managing Director of the Bank, Mr. Gbenga Odeyemi.
'FBNBank Ghana Limited is delighted to announce to its stakeholders, customers and the general public that it has received capital injection from First Bank of Nigeria Limited, its parent bank to enable it to meet the Bank of Ghana's revised minimum capital requirement for recapitalisation,' the statement added.
In September 2018, the Managing Director of the bank assured the general public that FBNBank Ghana Limited was committed to meeting the new capital requirement before the stipulated deadline of December 31, 2018.
With this, FBNBank Ghana Limited is in a pole position and remains a solid and a dependable financial partner with a strong financial base.
Mr. Odeyemi further stated that, FBNBank Ghana Limited remains resolute in its quest to put its customers and stakeholders at the heart of the bank's business and to be Ghana's bank of first choice that delivers value and excellence.
FBNBank Ghana Limited is a subsidiary of First Bank of Nigeria Limited, a sub-Saharan African premier banking brand with over 124 years' experience in banking and finance.
The bank currently has 19 branches and 2 agencies across the country.