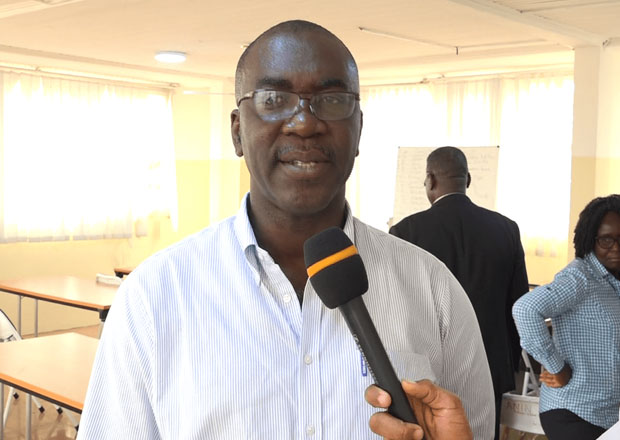 Freight Forwarders To Support Paperless System
President of the Association of Customs House Agents Ghana (ACHAG), Yaw Kyei
Yaw Kyei, President of the Association of Customs House Agents Ghana (ACHAG), has called on freight forwarders to join the paperless project system to enable it to work efficiently.
He said that although the system had been in existence for a year, some shipping lines were unwilling to migrate onto it which is impeding the progress of the project.
Mr. Kyei disclosed this while speaking at a forum held in Accra to mark the one year of the Paperless Port Project organised by the Ghana Shippers Authority (GSA).
It was on the theme; "one year of paperless port system: review of achievements, challenges and way forward."
He said, "Don't be a great stumbling block to the process," as minimizing the human factor would help the smooth running of the process to achieve its objectives.
The President of ACHAG appealed to some custom officers who have taken advantage of the paper system to extort money from customers to desist from that practice.
He said "undertake self-examination, make changes and make the system go on very well, our goal is to raise money for the country."
Mr Kyei asked importers to identify and work with the right agents to avoid being duped.
Security agencies and other stakeholders should also assist in flushing out such people, he stated.
He said: "Everyone knows the bad boys are having a field day, so help the system to achieve 100 per cent success."
He called for punitive measures for defaulters, whilst those who complied with the system are rewarded.
Mr Kyei said that the Paperless Port System had led to the removal of long rooms, internal barriers, mis-application, under invoicing, data privacy, reduction of paper work, fraud and leakage of revenue.
Some participants also complained that there were still delays in the clearing process.
Adam Imoru Ayarna, Vice President of SOAAG, urged importers to pay their bills early to avoid demurrages.
– GNA