Business
IPR Awards: Stratcomm Africa Shines Again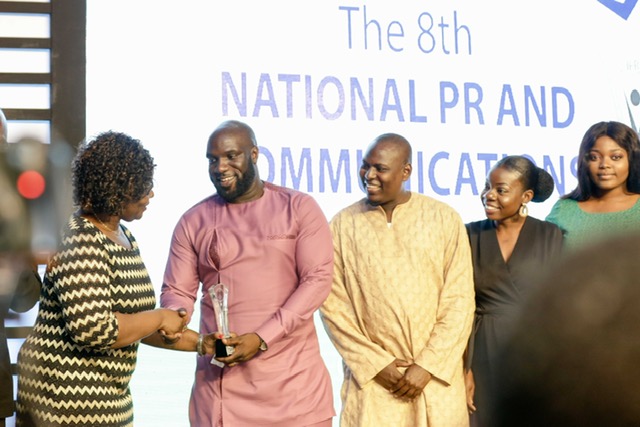 Strategic Communication Africa Limited (Stratcomm Africa) has been adjudged the best in non-profit communication at the just ended 8th National PR and Communications Excellence Awards of the Institute of Public Relations Ghana.
The event, which took place hosted at the Labadi Beach Hotel on Saturday 29th February 2020, was attended by leaders in the PR industry in Ghana. A number of companies who have excelled in various ways over the period under review also won awards.
Kofi Baah- Boakye, Stratcomm Africa Business Development Manager, commented: "we are pleased with this recognition of Stratcomm Africa's non-profit communication, which includes our efforts, through communication, to help to create a Greener, Healthier, Wealthier, Cleaner and more beautiful Ghana and also improve literacy."
Stratcomm Africa has over twenty-five years of experience in working with individuals and organisations, public and private, local and international to communicate their messages effectively. Communication for Development, including Behaviour Change Communication, is a key focus of Stratcomm Africa.
The theme for the celebration of Stratcomm Africa's 25 years of existence has been Communication Excellence for Africa's Prosperity in this Digital Age.
About Stratcomm Africa
Stratcomm Africa is a total Communication, Agency with offerings in Public Relations and Reputation Management, Digital Media Management, Advertising and Marketing, Event Management, Communication for Development (C4D) and Communication Research. Stratcomm Africa also offers training in communication and other soft skills as well as business advisory services. Stratcomm Africa specializes in evolving and implementing communications strategies for individuals and organizations, public and private, local and international and has over the past 25 years been providing this service to numerous organizations.
Stratcomm Africa has over the years gained both local and international recognition for its excellent delivery in communications and as a business. These include the International Public Relations Association (IPRA) United Nations (UN) award for Public Relations (PR) and Sustainable Development 2016, the Institute of Public Relations (IPR) PR Consultancy of the Year (2013 & 2014), PR Consultancy of the Year (Extractive and Manufacturing respectively) (2013), Association of Ghanaian Industries (AGI) Business Promotion Consultancy of the Year (2013), Ghana Club 100 2014, 2015, 2016, CSR Initiative of the Year and Professional Services Company of the Year (2017) from the Ghana National Chamber of Commerce and Industry (GNCCI).