Entertainment
Idris Elba, Naomi Campbell, Michael Jai White And Anthony Anderson Join The Man Building 'the New Africa'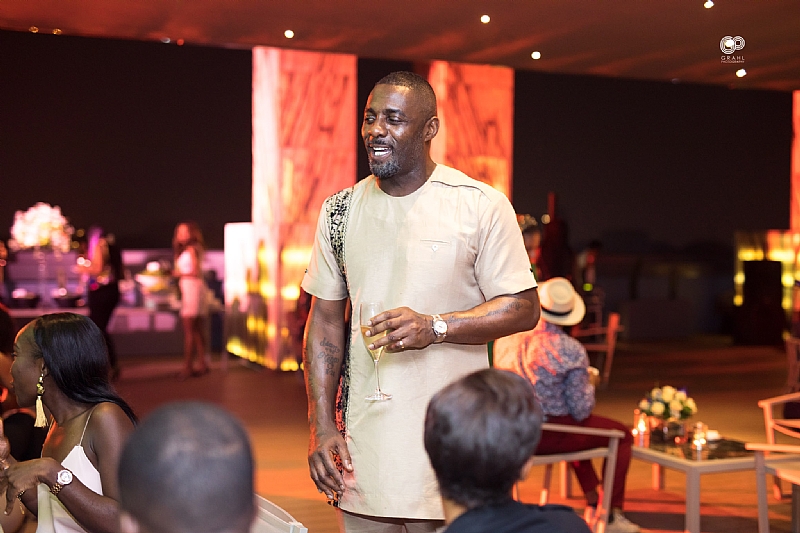 Accra, Ghana – January 10th, 2019 – As 2018 drew to a close, Kwarleyz Group Founder and Chief Executive Officer, Nana 'Cheddar' Kwame Bediako celebrated Ghana's ascendance to travel, tourism and entertainment global 'hotspot' in style and luxury at his newly opened Kwarleyz Residences, as only he can – Making news by launching the first GLOBAL NETWORKING PARTY and bringing together stars such as Idris Elba ('Star Trek: Beyond', 'Luther', 'The Office', 'The Wire'), Naomi Campbell, Anthony Anderson ('Law and Order') and others from around the world in celebrating achievement and ambition from Accra.
Held on the 28th of December, 2018, at the acclaimed rooftop Sky Bar of what has quickly become one of Accra's most desirable Hotel Residences, located on 15 Kofi Annan Road within the prestigious Airport Residential Area, the luxurious gala hosted by Mr. Bediako both put a close to a dynamic year on behalf of his enterprises while celebrating friends and family from all walks of life.
"It has been a tremendous year for Kwarleyz Group, Wonda World Estates and Capital Nine Zero, endeavors that I have been privileged to see respectively flourish through hard work, extensive travel, the determination that has driven me all my life that I today see inspire others and importantly, by the power of network," said Bediako. "I wished to my friends Mr. Elba, Ms. Campbell, Mr. Kodjoe, Mr. Anderson, fellow celebrities and esteemed guests in attendance good health and prosperity in the New Year. It is only together that we can create lasting change in 2019".
Among those in attendance partying the night away at the exclusive Global Networking Party were indeed celebrated British actor Sir Idris Elba (spinning no doubt as pseudonym 'DJ Big Driis' during the festivities and ahead of his upcoming feature at Coachella), supermodel Naomi Campbell, Hollywood superstars Boris Kodjoe, Anthony Anderson and Michael Jai White, to name but a few.
The aim of the function was not only to close out 2018 but, in the words of Mr. Bediako "…to emphasize Ghana as a beacon for luxury lifestyle and put a new face on African achievement. Our goal here is to provide a greater platform in future for successful, driven individuals from around the world to network, giving hope and continuing to inspire those around us. The world needs to know that the Africa of today is and will remain the place to be, a hub for investment and entertainment in 2019 and long thereafter".
The Team at Kwarleyz Group looks forward to sharing latest developments and exciting achievements in the year to come.
About Kwarleyz Group
With more than 15 years of experience, the Kwarleyz Group of Companies is one of the leading indigenous infrastructure development organizations in West Africa. The Group is comprised of 5 subsidiaries which include Wonda World Estates, Petronia City Development, New Africa Construction, Belfast City and Property Management Services and the New Africa Foundation.
Nana Kwame Bediako chairs this organization, one with a clear vision of revolutionizing real estate and construction development across Africa, fostering receptiveness and interest with partners and experts from various parts of the world.
All projects under the Kwarleyz Group steer are executed in adherence to best international practices.