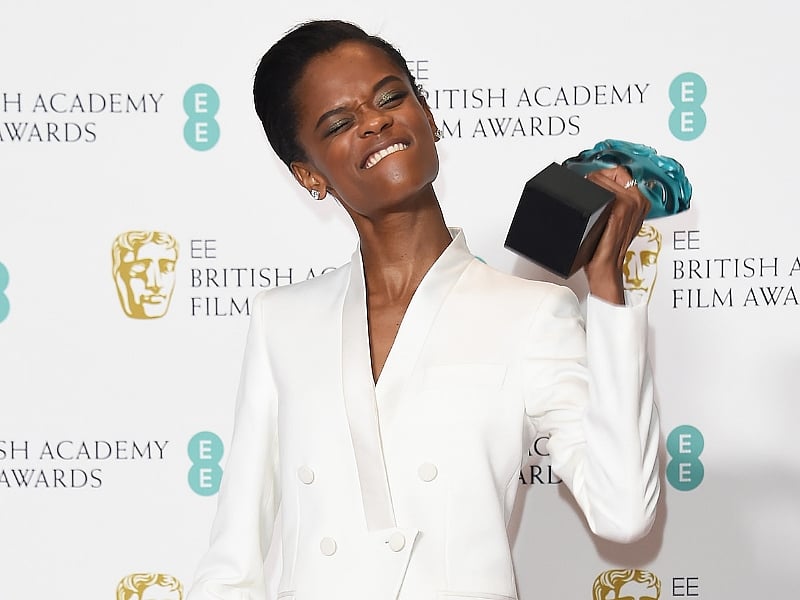 BAFTA Rising Star Award Winner Letitia Wright Glories God
Letitia Wright's acceptance speech after winning the BAFTA rising star award.
"I identify myself as a child of God and I can't get up here without thanking God.
"A few years ago I saw myself in a deep state of depression and I literally wanted to quit acting.
"The only thing that pulled me out of it was God, my belief, my faith and my family, and an email from Bafta asking me to become part of the Bafta breakthrough Brits.
"I was like: "Let me try again'.
"So this wasn't an overnight thing, this wasn't a click of a finger success, and I'm still a work in progress, but I want to thank God, my family, my team…
"I want to thank everybody who said yes to me, that gave me a chance, and just saw my talent and saw what God placed in me, and said 'yes'.
"I want to encourage young people. You don't have to be young, you can be any age, but I want to encourage you - anyone going through a hard time... God made you and you're important, there might be some of you here who might be going through a hard time.
"I just want to encourage you and God loves you. Just let your light shine.
"And the category I'm in… this means so much to me, you guys all inspire me. All of you have inspired me so much, so God bless you, thank you, Jesus thank you, thank you." ( Letitia Wright)
Ladies and Gentlemen these are the words of the 25-year-old woman who played Princess Shuri, in the legendary film Black Panther. Let's remember God is not finished with us, plus we have to share our testimony. I marvelled at the young woman able to tell her peers on a Hollywood stage and, the whole world about her faith in God. Therefore what's your excuse for not spreading the gospel? She also showed that a Christian can be depressed, miserable and a doubting Thomas.
She did not make God seem cruel, in empathetic and someone disgusted at mental health, she made him a healer. She made him appeal to an audience. For the people out there always spewing unnecessary rhetoric, making people feel bad, because you think a Christian cannot suffer in the mind. Stop! For those of you who struggle with mental health like me and Letitia, God is a healer. Go and find him for a cure. Ignore those who are calling you unworthy of his presence, you may be the one brave enough to praise God, in a world which is trying to forget him. Sometimes I don't blame them, because some Christians, have made God seem not good.
May Letitia Wright continue to rise and inspire us all. Plus worship God and share his love with the world.