National
Assembly Members, Heads Of Department Sensitized On GSAM Activities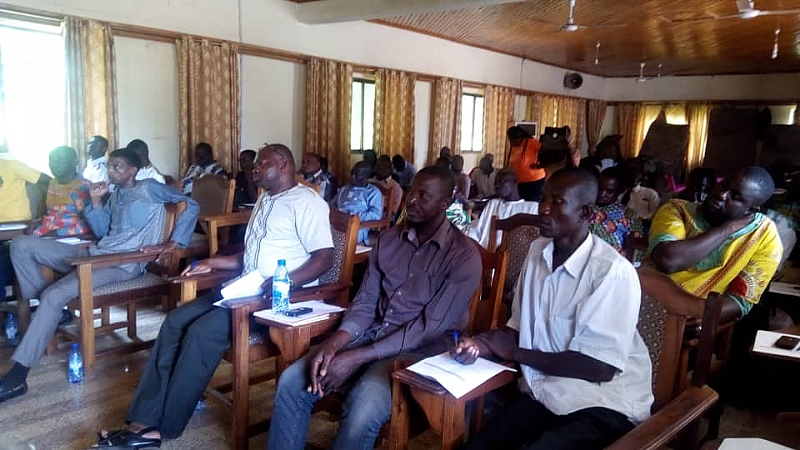 The Ghana Strengthening and Accountability Mechanism GSAM project has held a day's sensitization program for assembly members and heads of various departments in Atebubu.
The project which seeks to encourage citizen's participation in local governance started in 2014 and runs in 100 districts countrywide. It is funded by the United States Agency for International Development USAID with CARE, ISODEC and OXFAM as the consortium.
Welcoming participants, the Planning Officer at the Atebubu-Amantin municipal assembly Mr. Thomas Atibilla who deputized for the Municipal Chief Executive stressed the importance of involving the people in the decision making and implementation processes citing various means by which the assembly fulfills these obligations.
The Project Coordinator-CARE Mr. Ali Lukeman Gariba said the project aims at improving service delivery at the local level culminating into better living standards for the people.
He indicated that the project which has been extended by a year uses community development monitors to follow projects from inception to completion to ensure that beneficiaries are not short-changed in the delivery of these projects.
On the achievements of the project, Mr. Gariba mentioned an increased interest in the delivery of capital projects on the part of the citizenry and an improvement in transparency and accountability in the activities of the municipal assembly.
He shared examples of cases where communities have derived value for money as a result of increased alertness on the part of the people as a result of GSAM activities.
The Project Coordinator for Community Development Alliance the implementing body within the Atebubu-Amantin municipality Mr. Kunja Zakariya took the meeting through the stages involved in the project which includes planning and preparation, coordination, interface meetings, implementation as well as monitoring and evaluation.
He explained the score carding process which involves community members assigning scores to various aspects of project implementation which saw the Atebubu-Amantin municipal assembly scoring 51% in the maiden evaluation in 2016 and a hundred percent for this year.
Mrs. Josephine Amankwaah Bonsu of the GSAM project shared some very insightful experiences where communities have held service providers to task to ensure better service delivery stressing on the key roles played by Assembly members.
Participants made some useful suggestions for improving the ideals of the project.