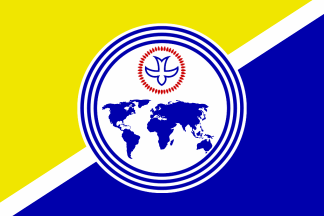 Ghanaians told to respect and obey laws
Minister of the gospel has appealed to Ghanaians to change their attitude by respecting and obeying the laws of the land.
This, according to Reverend Alexander Kofi Mireku, Asante Effiduase District Pastor of the Church of Pentecost, would not only promote social harmony and orderliness, but would also enhance good environmental health, reduce corruption and other criminal activities in society.
Speaking at the church's first Sunday service of the year at Effiduase in the Sekyere East District, Rev Mireku urged Ghanaians to use the Constitutional Day celebrations, to renew their commitment and loyalty to the state, by doing away with things that impeded the progress of the nation.
He said increasing road accidents, floods, lateness and absenteeism from work as well as various forms of corruption which has been witnessed in the country over the years were as a result of lack of respect for the laws and regulations of the country.
Rev Mireku said no nation could develop if its citizens disregarded the laws of the land.
He said the institution of the Constitution Day, should be a 'perfect moment to reflect ourselves as citizens of the land to think right, act right and respect the laws of the country in order to drive the nation forward in peace and development''.
Touching on the need to protect and enhance cleanliness of the environment, he urged community members not only to avoid actions that led to environmental pollution such as open burning of refuse containing toxic materials, disposing of chemical wastes into water bodies, among others, but also desist from throwing rubbish into the streets and gutters since that led to flooding and other disasters.
Rev Mireku urged all citizens irrespective of their religious backgrounds to be agents of positive change in their communities, respect and act in accordance with the laws in order to speed up the transformational changes required in society.