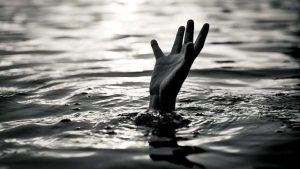 Marine Search And Rescue Squad In The Offing
Ghana would soon establish a marine search and rescue squad would soon to respond to threatening situations in and around water bodies and all water related-emergencies, such as drowning.
Mr. Eric Nana Agyemang, Director General of the National Disaster Management Organisation (NADMO), announced this in a speech, read on his behalf by Mr. Richard Amo Yartey, Director of Geological Disasters Department of NADMO, at the Second Open Water Lifeguard Training Programme. It was held at the La Pleasure Beach in Accra, on Monday.
He observed that besides many preventable deaths happened in and around the country's water bodies, especially during festivities, such as Christmas as well as public holidays, when people went to the beaches, lakes, rivers and other water bodies to have fun.
There were also isolated cases of water disasters, such as drowning.
Mr. Agyemang said the training, which was a collaboration between NADMO and the Felix Foundation, a non-governmental organisation that mainly sought to promote safety, would, therefore, equip participants with the expertise to ensure the safety of people.
He said it would also ensure that there was an ever-ready waiting response to any potential emergency.
Mr. Felix Uzor, Founder and Chief Instructor of the Felix Foundation, said it was unfortunate that after national festive occasions, the lifeless bodies of some unfortunate holiday makers were always found along beaches across the country, as a result of drowning.
He said the training would provide participants with skills that would enable them to conduct safe open water rescue in cases of floods and water accidents.
Mr. Uzor noted that deaths through drowning were fast becoming a leading cause of accidental deaths, though it they were completely avoidable.
The participants of the four-day training programme were drawn from the Marine Division of the Ghana Police Service, the Ghana Armed Forces, the Marine Cadet, the Red Cross Society of Ghana, the Ghana National Fire Service and the Ghana Ports and Habours Authority.
GNA
By Robert Anane/Florence Oppong, GNA