National
Minister Warns Forestry Commission Officials Over Rosewood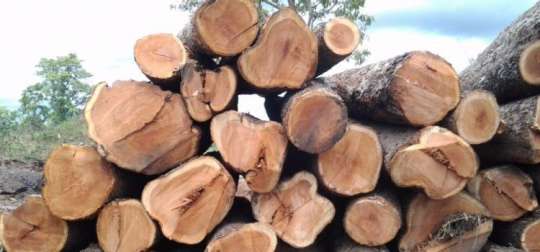 "Any Regional or District Manager of the Forestry Commission (FC) or of the Timber Industry Development Division (TIDD), who would indulge him/herself in any matter relating to the illegal harvesting, transport and export of rosewood or timber, I will let you go home before the matter is even investigated".
"I will stop you from working, you go home, you would be interdicted and then, you will be given half salary until the matter is fully investigated, so this is a warning to all officers of the FC and TIDD."
These are the words from the Minister of Lands and Natural Resources, Lawyer KwakuAsomah – Cheremeh to some of the officers of both FC and TIDD who may be indulging in any acts of corruption in that sector.
Lawyer Asomah – Cheremeh gave this warning when he was speaking on the SPACE FM SUNYANI
The warning follows a comment made by the National Democratic Congress (NDC) Member of Parliament (MP) for Builsa South Constituency in the Upper East Region, Dr. Clement Apaak in Accra yesterday.
Dr. Apaak at a press conference yesterday said, all those cited in the Environmental Investigative Agency (EIA) report for taking bribes to facilitate illegal rosewood export, should be brought to book.
The Minister noted that they believe part of the MP's statement on some officers of the FC who are taking bribes from some Chinese nationals in illegal harvesting, transporting and exporting of rosewood in the country.
Lawyer Asomah – Cheremeh said, he had been fighting this illegal canker since his days as the then, Bono Ahafo Regional Minister and he is still fighting it, but the workload today is so heavy, so some officers have taken advantage of his unavailability at some areas to do their own things, which is bringing a bad name to his ministry.
"Officers who are involved, please stop this, get out of that, otherwise, it would be very unfair for you, for you to be caught in that illegality", the minister said this in anger.
This must be a warning to all officers of the FC, not only in the Bono, Bono East or Ahafo regions, but nationwide, and so I will not sit for the officers to have that opportunity to take bribes for the answer to go parliament to answer for that, the Lands and Natural Resources Minister said.
He pleaded with the officers who are involved to restrain themselves.
Source: spacefmghanasunyani