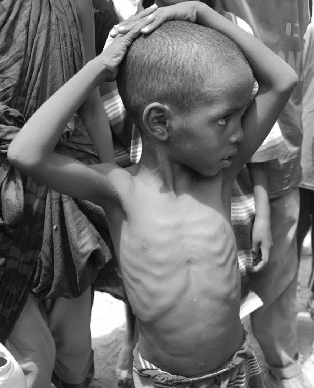 Protection, Safety And Humanitarian Assistance For Persons With Disabilities In Chereponi
The Ghana Federation of Disability Organisations (GFD) is calling on the Northern Regional Police Command and National Disaster Management Organisation (NADMO) with a sense of desperate urgency to intervene and protect and provide the needed support to all Persons with Disabilities in Chereponi.
The Federation has received information from its member organisations of an ongoing conflict in Chereponi in the Northern region of Ghana in which many people, including persons with disabilities, sustained various degrees of injuries with others fled to different communities.
According to the 2010 Population and Housing census conducted by Ghana Statistical Service, there are over 61,000 persons with disabilities in the Northern region. Per our records, there are over 2,100 registered Persons with Disabilities in Chereponi district. Data gathered from our members in Chereponi district show that about 500 persons with disabilities are affected in the ongoing conflict with about 28 of them wounded.
Some affected Persons with Disabilities are either locked up in their rooms without food and water or have their houses burnt. Others have fled to neighboring communities and Togo. Article 11 of the United Nations Convention on the Rights of Persons with Disabilities requires Ghana as a State Party to put in place measures to ensure the protection and safety of Persons with Disabilities taken into account their varying impairments in situations of risk and humanitarian emergencies.
Persons with Disabilities face rejection, mobility challenges and lack information in situations of conflict. Humanitarian assistance and support provided to the general community in a conflict area are usually not accessible to Persons with Disabilities, thereby leading to their being the most vulnerable in conflict situations. By this press statement, we request the Police Command work together with the National Security Service of TOGO to provide adequate protection and support to all Persons with Disabilities who have fled to that country.
SIGNED
Rita Kusi Kyeremaa
Executive Director
Ghana Federation of Disability Organisations (GFD)
Our contact: +233-240867200
CC:
Our member organisations:
- Ghana Blind Union
- Ghana Society of the Physically Disabled
- Mental Health Society of Ghana
- Sharecare Ghana
- Ghana National Association of the Deaf
- Inclusion Ghana – a group of people with intellectual disabilities
- Ghana Association of Persons with Albinism
- Burn Survivors Foundation