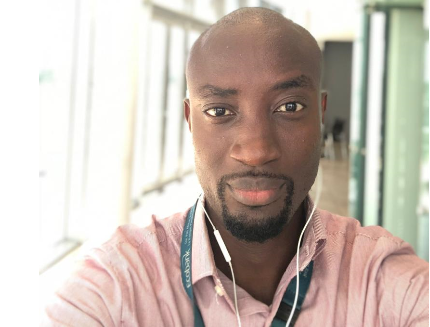 Turning A Challenge Into A Business― The Ayefro Inc. Story
We all face challenges every day― at the car park, salon, workplace, school, you name them. These are challenges we complain about day in and out because until a solution is found, they become a headache we must always deal with every single day of our lives.
When Frank Addae-Aboagye was planning to tie the knot with his sweetheart in 2016, he went through the hustle and bustle of every Ghanaian. The killer rates of some wedding planners almost strangled him to death. The throat-cutting prices of some cake bakers almost made him give up on his wedding. He was bent on walking his fiancée down the aisle but little did he know that planning to do so was a whole buffet of stress both of them had never imagined.
He subjected himself to all the pain of having to compare prices from different vendors while his eyes were still on the quality of their services and products. Aside the vows he had to recite on his wedding day, he made a vow to make love birds enjoy the ease of planning their weddings and events subsequently. Marriage was enough work. Planning it shouldn't be extra work.
That was exactly when he birthed his idea of bringing all clients and goods/service providers under one umbrella― Ayefro Inc. "Ayefro" in the local parlance means wedding. In 2017, Frank launched the Ayefro app and website ( www.ayefroinc.com ). The app runs on both iOS on android devices.
The user-friendly Ayefro app makes planning of every event easy and convenient. In the comfort of one's home, one can create a budgeted event where vendors can bid according to the budget of their client. In the long run, the power lies with the client to contract whom they will prefer to provide which service.
Ayefro Inc., has two annual flagship programs [Ayefro WedTech Workshop and AyefroInc Wedding Fair] that brings together wedding and event planners and their clients. The app facilitates the process of event planning by connecting goods and service providers to clients through a ground-breaking mobile solution. It makes event planning fun, fast and reliable.
With Ayefro, there is little to complain about when having an event of any sort. The hurdle of unreliable vendors becomes non-existent because payments are made on delivery and there is an array of vendors to choose from. This is what it looks like to make your complaints into a business. Indeed, every problem is a profit turned upside down!
In 2017, the Ayefro app was rated as one of the best three Ghanaian apps by the Citi Trends show on Citi FM. In December 2017, Frank and his team organized the first wedding industry awards. The next award event is slated for December 29th, 2018. Since 2017, AyefroInc has won two startup pitching challenges at ispace.
Over just a year and some months, the Ayefro app has over 2000 users and over 900 vendors. It's in use in 22 countries spread across the world with over 200 events created with a total value of over GHC400,000. Ayefro keeps breaking grounds in the wedding industry with its tech solutions and it is very admirable!
Like many tech entrepreneurs out there, Frank has not had it all smooth. He has been bedeviled with all the challenges that comes with setting up a startup down here in Africa― especially unavailability of funds. Who knows? Out of these challenges, another pace-setting idea may be birthed.
Every business is meant to be a solution to a life problem and Frank Addae-Aboagye and his team have taught us that well. The AyefroInc story points to one main life principle. For every challenge we complain about, another is making a whopping profit from. It's all about finding a solution― a tech-driven solution!
Source: Scribe News