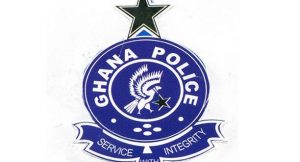 Woman, 28, Wants Ex-Lover Punished For Sharing Her Nude Pictures
A 28-year-old woman wants his ex-lover punished for sharing her nude photos on social media platforms.
She alleges that her ex-lover leaked the photos onto all her social media platforms including her church and workgroup pages.
The lady who has since been stripped of her privileges and duties at church says she is not only traumatized but lives in fear as her ex-lover frequently threatens to leak videos of her having sex.
According to the woman who is currently a university student, the Police have left her attacker off the hook after an initial arrest.
For anonymity, let's the call this victim Ewura Adwoa.
Her four-year relationship with her ex-lover was good until she started her tertiary education a year ago.
According to her, she received a call from a male colleague one evening checking on her academic progress, and that was the beginning of her woes.
The lady said her boyfriend physically assaults her at the least chance.
"He will slap me, hit me hard, like give me punches; there was this time he used a cane to lash me. After that, he called my sister and told her he had beaten me. Sometimes he uses a plier to pull my fingers very hard. When I scream hard, then he stops. Sometimes my mum will see the scars, but I don't tell her anything about it."
Not only were the physical assaults done to her in the closets, but Ewura Adwoa also recounts being slapped in front of her friends.
"He lashes every part of my body; my thighs, my arm and there was this time he slapped me in front of my friends."
"He seized my phone and other stuff. So I went to the DOVVSU Division of the Tesano Police Station for them to help me take my phone and other stuff." Ewura Adwo narrated.
But reporting the matter to the Police worsened Ewura Adwoa's ordeals.
Her ex-lover was granted bail. As revenge, he used the lady's phone to circulate her nudes on her social media platforms including church and work.
"On the 13th of June at dawn, I had a call from my sister. She told me my boyfriend had used the phone he seized from you to send your naked pictures to WhatsApp pages – six of our work pages and our Church pages."
She is traumatized as her ex-lover keeps threatening to leak her sex videos. He has placed her mobile numbers on hook up sites soliciting for sex. Recounting all the trauma, she goes through makes her tear up.
'He is now using my Facebook account to post my semi-nude pictures as if I am the one. My heart beats a lot. I panic because he has been threatening me saying he has about one gig of my sex videos and that he will be circulating them, when I want to get married he is going to disgrace me, he will post those sex videos on Facebook'.
Ewura Adwoa has since been suspended in Church. She no longer gets to sing like her fellow choristers. And the condemnation in Church exceeds the love.
"My pastor got to know about it so as of now I am still on suspension from the choir. It's so hard for me that I go to the Church and I can't sing with my colleagues. I sit at the back; I don't feel belonged to the Church anymore. I am going through a lot. I try being hard; I try to be strong for myself because everyone now knows about the issue. People see you, and they want to pass some comments about you. It's a lot. The trauma…it's not easy. I am going through a lot," she sobbed.
"The Police have not been fair to me. They keep tossing me asking me to go and return on several occasions. I was surprised when the lady police commander told me because I was the one who sent the picture to him, when I go to court I won't win the case. I wanted to take him to court so that the law will determine his fate. But the police keep discouraging me that I won't win because I sent him the pictures."
Meanwhile, Ewura Adwoa's ex-lover, an internet operator at Israel Alhaji, a suburb of Accra whose name is given as Raymond, has denied allegations of circulating the nudes of her ex-lover.
He rather accused Ewura Adwoa of cheating on him.
"I don't know why she keeps on telling people that I will do that. As a matter of fact, she has her nudes with three other guys. She knows that."
Ewura Adwoa expressed her disappointment in the Police for how they handled her case.
"I wanted to go to court, but they keep discouraging me that when I do, I will lose the case," she lamented