Opinion
Afenyo-Markin Struggling To Keep His Dead Hopes Alive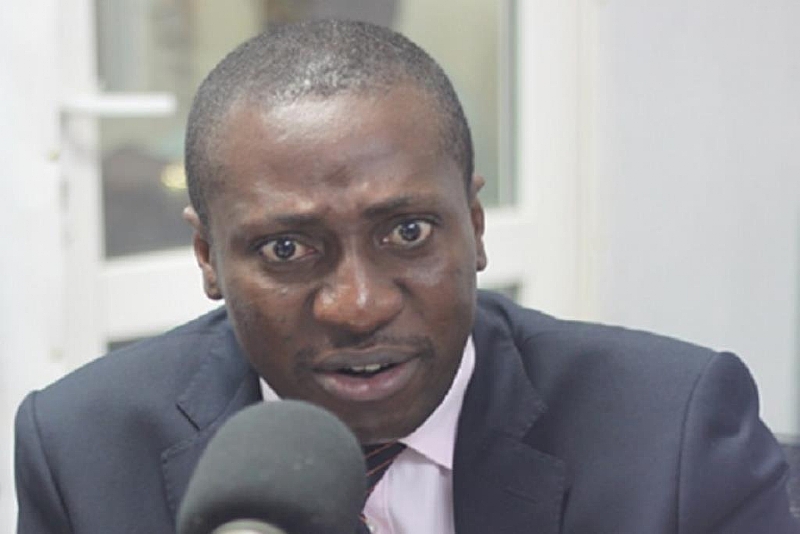 At a meeting held on Friday 16th August, 2019, the outgoing Member of Parliament (MP) for Effutu and most corrupt Board Chairman of Ghana Water Co. Ltd. (GWCL), Alexander Kwamena Afenyo-Markin, expressed his frustrations in his failure at the shameful coup to reinstate Prof. Mawutor Avoke as Vice-Chancellor (VC) of the University of Education, Winneba (UEW). This is the same Afenyo-Markin who had vigorously fought to remove Prof. Mawutor Avoke and Theophilus Ackorlie from office as VC and Finance Officer (FO) respectively. Paradoxically, these dismissed staff have gathered some unusual trust in this crooked MP; to the extent that they followed his weird advice and drove to UEW, holding a fake piece of paper which they believed was a court order, and ended up announcing their takeover under a tree outside the gates of UEW! Sadly, they have failed to resume work after their announcement!
Some of the few steadfast believers of Afenyo-Markin who still follow his miserable lies, and who attended Friday night's meeting include: Frimpong Kaakyire Duku, Lawrence Quashie, Daniel Tetteh, Avea Nsoh, Asiedu-Addo, Dennis Afriyie Osei Marfo and some Executives of the NPP Effutu Constituency.
At the said meeting, Afenyo-Markin allegedly barred his baby sharp teeth at the staff of UEW who claim to support his activities, but whose participation and contribution to the doomed cause, is nothing to write home about, other than being worse than pathetic bystanders, waiting patiently to devour the funds of UEW.
The resolution at the said Friday night meeting to charge the UEW Teachers and Educational Workers Union (TEWU) and the Federation of Universities Senior Staff Association of Ghana (FUSSAG) to cause instability, died at the meeting venue, for by Allah's grace, a majority of the staff of UEW, have come to the conclusion that Afenyo-Markin's agenda in respect of his unnecessary, childish and criminal interference in the affairs of UEW, is purely an intent to loot the funds of UEW, if in the highly unlikely event, he gets the dismissed corrupt officers, reinstated.
The plan to also buy the newly elected UEW SRC President, which was discussed at the Friday night meeting, is dead on arrival, since that young man is matured, discerning, and can separate the truth (Rev. Fr. Prof. Afful-Broni), from the pure and naked lies, spearheaded by Afenyo-Markin and bankrolled by Theophilus Ackorlie, the dismissed Finance Officer of UEW, who is widely acclaimed to be a very powerful voodoo priest, but has woefully failed to prove this. Even when Ackorlie came face-to-face with me on Tuesday 23rd July, 2019, he couldn't do 'kotoo'! This was when Afenyo-Markin, after having allegedly collected huge sums of money from Ackorlie with the shameful promise of getting him and some other dismissed officers reinstated, by fooling them that just by filing an application in Court, amounted to a Court ruling, and they also greedily and insanely believed same to be true! And they are claiming that Ackorlie and Co also had some basic education? What a real pity that these people (Ackorlie and others), were at some point, at the helm of affairs at UEW! How can individuals who believe that a Court application equals a Court order, run a University successfully? No wonder Prof. Mawutor Avoke, disastrously failed as VC of UEW, and had to be disgracefully booted out of office by the same Afenyo-Markin!
The additional plan to exert pressure on the administration of Rev. Fr. Prof. Afful-Broni, the undisputed Vice-Chancellor of UEW (per the statement of the Minister of Education, Hon. Dr. Mathew Opoku Prempeh on 24th July, 2019), through calls for Alumni elections, will also crash dramatically through 'termination'.
I urge students to look around the various campuses of UEW, and ask themselves one question: In whose interest are the numerous ongoing construction projects?
Some of these include lecture blocks, food court, an abattoir, water processing factory, a new ICT lab, modern restaurant, etc.
For UEW main clientele (the students), to benefit from these massive investments in infrastructure being undertaken by the progressive administration of Rev. Fr. Prof. Afful-Broni, students MUST take their destiny into their hands and show the Lunatic Afenyo-Markin, the 'red card'. Afenyo-Markin has nothing good in store for students of UEW!
This failed MP who is now courting the support of UEW students, is the same outgoing MP who is planning to sabotage the upcoming matriculation ceremony of fresh sandwich students!
If Afenyo-Markin believes that he will get students support for attempting another orchestrated demonstration at UEW, he must indeed be insane.
For the information of Afenyo-Markin; UEW students know him to be their number one enemy, because Afenyo-Markin's evil agenda is to constantly put UEW in a state of chaos. UEW students are fully aware that Afenyo-Markin already has his law degree, even if ineffective, and he is NOT pursuing any form of Post Graduate studies at UEW, and as a result, he cares less about a peaceful conducive atmosphere at UEW for the purposes of our teeming and enthusiastic students, studying and also acquiring degrees and entering into gainful employment, earn good wages, and generally live an acceptable standard of living.
Afenyo-Markin should know that UEW students are fully aware of his hatred for them more than anything else, and they will rise up against him!!!
Alhassan Salifu Bawah
(son of an upright peasant farmer)