Opinion
Agenda To Paint Gloomy Picture of Education In Motion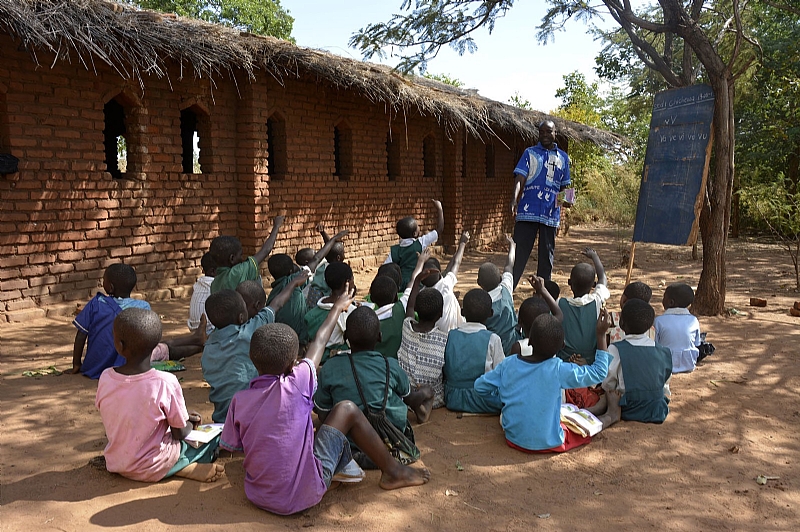 There are moves by certain elements opposed to the Free Senior High School (Free SHS) to paint gloomy picture of the country's education.
Just week there was a heated debate among the ruling New Patriotic Party (NPP) and the opposition National Democratic Congress (NDC) about the progress and sustainability of the educational programme for Second Cycle institutions.
The NPP says that the NDC when offered the chance to come back to power will destroy the programme that offered the chance to many students to school.
The NDC has so far discounted the claims with explanation that it will rather consolidate the gains made.
As the discourses go on, a group of persons last Friday met at a location in Accra to plot how to run the Ministry of Education, Ghana Education Service (GES) and other state agencies for education down.
The purpose of the meeting which was held at Labone in Accra was to strategize on when to roll out the agenda, who to use and who to tackle.
It was decided at the meeting that various teachers unions must be roped into the agenda.
They are to punch holes into and also shred various policies geared towards the strengthening the educational sector.
Again, the saboteurs are to rely on documents that would be leaked by their allies from the Ministry of Education and the GES to bastardize the system.
Interesting, there was no discussions on alternatives that would be offered to make the educational sector strong.
A group of retired educationists and members of the academia would be part of the sinister game which is be coordinated by some known opposition politicians.
A former President of one of the teacher unions is to be the lead character who would consult the people to be used for the grand agenda .
Already, salvos have been dropped on various media platforms attacking certain things that the GES is doing.
The last week Friday meeting for the grubby was not the first of its kind to be held.
There have been several attempts in the past since the current administration introduced the Free SHS programme.
There have been instance that fault-finding missions had been used to look out for shortfalls in the Free SHS programme to be used against the government instead of offering solutions.
However, those unhealthy game plans couldn't fly in the past as Ghanaians have embraced the Free SHS and other programmes the government was pursuing towards better education sector.