Opinion
An Open Letter To Hon. Bryan Acheampong - Ghana's National Security Minister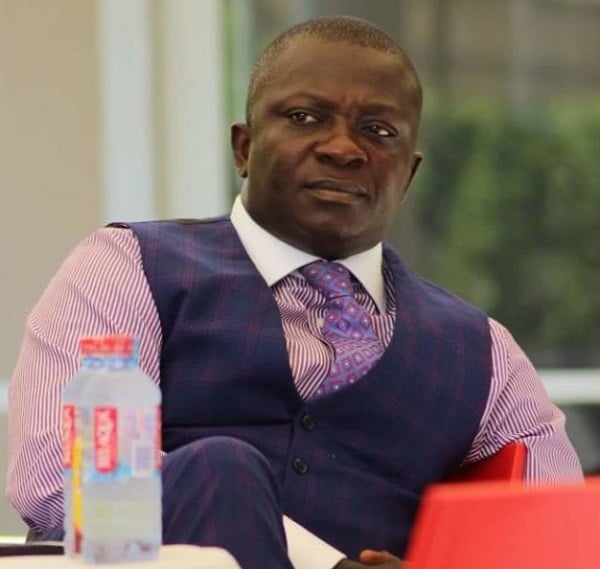 Yesterday, I saw a UTV news report that showed you interacting with some of your constituents at Obo. You gave out scholarships to enable a number of teachers in the constituency to further their education. That is how honest politicians win elections in democracies such as ours. Kudos to you.
Incidentally, it ought to be pointed out that many of your constituents openly praised you, for the positive impact you are making for Obo and Kwahuman, as a Member of Parliament. Follow that peaceful and democratic path - and abandon the strategy of packing our national security apparatus with pro-New Patriotic Party (NPP) myrmidon-thugs, for undemocratic ends.
That tactic-of-treason, is obviously to enable your party to intimidate those it suspects to be sympathisers of your main political opponents, the National Democratic Congress (NDC), in the various processes designed to enable the November 2020 presidential and parliamentary elections to take place - such as the registration of voters by the Electoral Commission (EC), and the casting of votes on election day.
Sadly, the many acts of lawlessness committed by those myrmidon-thugs, have fuelled some of the copy-cat acts of indiscipline we have seen in countless communities across Ghana - lawlessness that is unfortunately undermining the stability of our country. Above all, the impunity shown by those myrmidon-thugs has resulted in undermining the democratic credentials of President Nana Addo Dankwa Akufo-Addo - undoubtedly the most far-sighted democratically-elected leader Ghana has had, since the overthrow of President Nkrumah, in 1966.
Many Ghanaian citizens who are discerning, and independent-minded individuals, want those put in charge of our nation's security architecture, to be law-abiding individuals, who focus solely on ensuring public safety,
promoting the well-being of Mother Ghana, and protecting Ghanaian democracy from its enemies. Many of them wonder why President Akufo-Addo has still not demanded your resignation.
In their view, a national security minister in a democracy in which the rule of law of prevails, ought to put safety of the Republic, ahead of seeking party-advantage in mean-spirited fashion - such as you and the verbally-aggressive Bernard Antwi-Boadiakos of your party are wont to.
Never forget that our nation's national security apparatus exists to safeguard our system, and ensure the safety of all who reside within the borders of the Republic of Ghana. It is not meant to keep ruling parties in power willy-nilly using gung-ho methods. Please stop manipulating our national security apparatus for undemocratic ends. Enough is enough. Haaba.