Opinion
Are Officials Of The Gomoa East District Assembly Aware Of The Negative Impacts Of Climate Change Across Africa, Koraaa, Anaaa?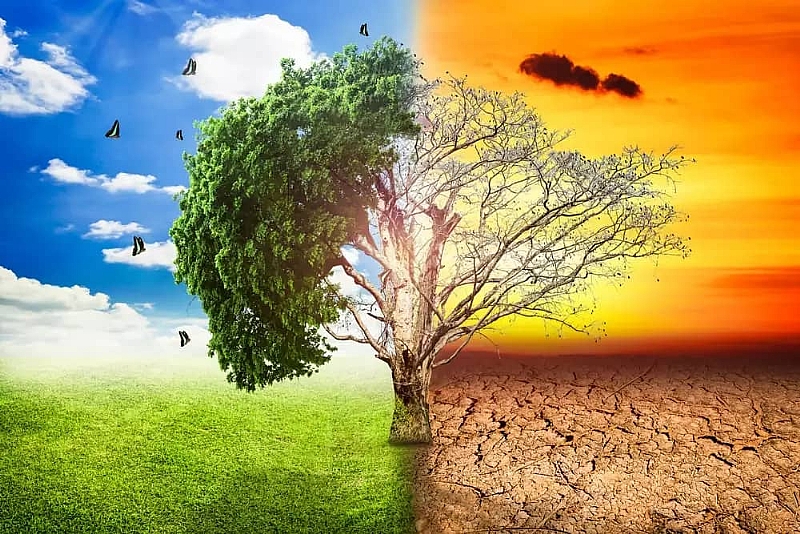 Yesterday, I sat on a much-loved old sofa on our front porch, watching a tree being cut down, in amazement. It seems our very nice neighbours have forgotten that sometimes the winds accompanying heavy rainstorms in our area, are galeforce-strong. Hmmmm, eyeasem oooo.
With Africa now in the full grip of the negative impacts caused by extreme weather resulting from climate change, I await the next galeforce winds in our area with trepidation.
And, since the many leaves of the felled tree used to trap some of the dust that swirls around constantly, our home will need even more frequent dusting, now. And we won't even mention frequent respiratory illnesses from breathing in bigger volumes of dust-laden air. Heaven help us.
Cutting down trees because snakes have been spotted on their branches (which seems to be the rather lame excuse my very nice neighbours have for felling that tree), seems a tad cowardly, in one's humble view.
Are snakes not everywhere in Gomoa Buduburam - now largely periurban but still a mostly rural area, nonetheless, I ask? Ghanafuo, paa di3. Ebeeii. Hmmmm, ayeasem asem, ooooo.
Whiles some districts with enlightened leadership are distributing tree seedlings for the greening of areas under their jurisdiction, other districts, such as our Gomoa East District Assembly, look on, as greedy individuals rumoured to be part of a local mafia, cut down trees to chop their branches into pieces to sell as firewood - merely to put into their pockets.
Yet our area has some of the poorest, most disgusting-smelling and vile-polluted-air, in the entire world, today. Shame on the leadership of the Gomoa East District Assembly, who ought to sit up and work hard, if they are to improve their rather poor record in environmental stewardship. Hmmmm. Yooooo...