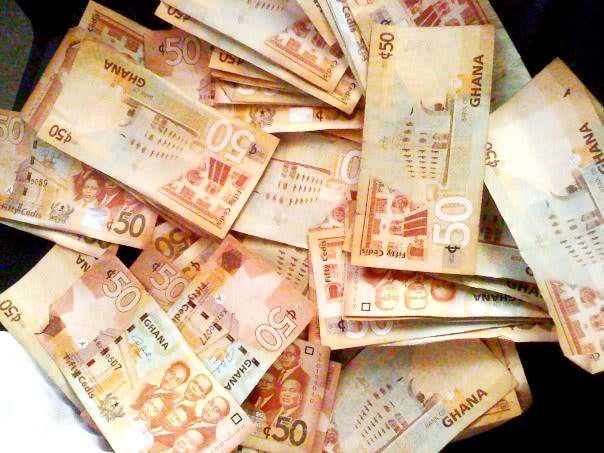 Opinion | Bail Out Ghanaians Who Have Also Lost Their Monies Through Lotto Staking And Sports Betting.
Ghana is a law governed society. The laws of Ghana do not, not anywhere I have read so far encourages its citizens to gamble or even if it does, encourages that Government or the Bank of Ghana pays back monies lost through gambling to the gambler. I
may have to be schooled if there are laws in Ghana which preaches that people who lose their monies through various gambling schemes should receive bail out after their loss. Nonetheless, the Ghanaian for some time now seem to be so attached to some "gambling schemes" whose outcomes we all bare witness to.
For instance, we have heard if not seen 'gambling schemes' like DKM, Diamond Link, God is Love, Buoyant, etc. Personally, I am a victim of Buoyant, and God is Love Investment schemes and do not at anytime see myself getting deceived by any kind of unlicensed group to enter into any kind of investment. Simply put, I became risk averse after losing my university level 400 fees to Buoyant and God is Love. Frankly, it took the intervention of a friend to pay my fees. Notwithstanding, I do not stand against investment, rather, the place of investment.
All gambling is gambling including lotto staking and sports betting and I must place on my own justification that, investing in MenzGold was purely an act of gambling. Gambling is "an act of taking a risk in the hope of a favorable outcome". Risk means "exposure to loss".
In brief, to gamble means to be engaged in an activity that exposes you to danger/hazard/loss. It's therefore prudent to establish that anytime you enter into a business that has uncertain or unclear lines of activities, you expose yourself to the risk of losing or gaining. This is what customers of Menzgold did and are reaping for the risk they chose to hold hopes in. Pathetically, they refused to take counsel from the turn outs of DKM et al.
Over these few days of the closure and call for arrest of Nana Appiah Mensah (NAM1), the CEO of Menzgold Gh. Ltd., customers of this once highly prided gold dealership company have turned their focus on fighting government. However needless their fight against government is, they have a point to prove for calling on government to bail them out on their loss.
Let's not forget the case of DKM and how politics was used to swiftly crave attention and gather votes which probably aided the winning of elections of a certain political party in 2016. The precedence set was a bad one and is the reason why customers of Menzgold have had the pomposity to think that it is within their right as citizens to receive compensation if not full payment from government. Highly pathetic and angering turn outs of events.
Permit me to be bold at this point to also assume and express with all freedom of expression that, for any such attempt by government to bail out or make payment to customers of this gambled Menzgold, there shall arise calls from citizens who have also lost their monies through lotto staking and sports betting for a compensation of their loss.
After all, lotto staking and sports betting are tantamount to the gamble of Menzgold just as DKM, Diamond Link, God is Love and Buoyant. The very bad precedence set with DKM should not be allowed to continue. It is worth applauding the stance of Bank of Ghana in dealing with the issue at hand. The seat of government should be firm without allowing persuasion from opposition or inside of the seat of government to push for a government bail out.
As earlier mentioned, enough of the bad precedence we have always set as a nation. It is sad that Bank of Ghana has issued caution to Ghanaians not to engage in some other schemes like Bitcoin and other digital currency dealerships yet we have pretended not to hear that. At last when tables turn against us, we, same people who were cautioned but held deaf ears would begin demonstrating on streets for bail out.
What an attitude! Going forward however, Bank of Ghana should be smart in clamping down on such organizations that are still existing or yet to exist, without waiting for citizens to be duped before they begin making noise. Again, we, the citizens should be content with the resources especially money that we legally hold as ours without getting too greedy to reap from where we do not morally sow.
Until we all learn to be wise enough, Menzgold shall not be the end of the story but only a part of the beginning of the real scams. Let me end by reiterating that any attempt by government to bail out customers of Menzgold as in the case of DKM shall mean an up rise of another section of citizens who have equally loss their monies through lotto staking and sports betting.