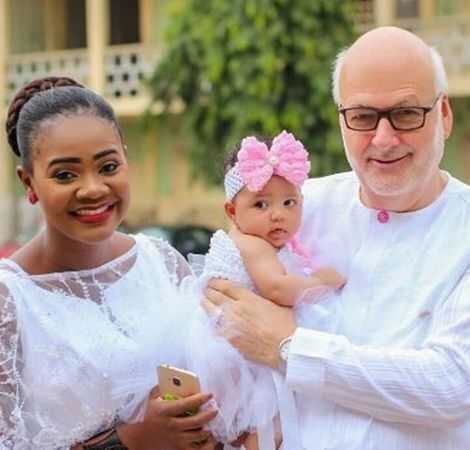 Opinion | Do you feel like life won't get any better ?
Are you in a place were your optimism and lust for dreams has vanquished? The presence of a new day no longer brings about a smile and an opportunity to further your goals. But a dark longing for what could or should have been. You no longer feel life has anything to offer you.
That's a lie. The optimist sees the glass as half full. Though the pessimist sees a full glass and that bad attitude, though is seems cliche, will never amount to anything good. You cannot drive a car to a new destination if you don't believe it will move. You are your own Hercules, power ranger and superhero. If you believe in yourself, everything is possible!
I heard this when I was a little girl, heaven knows your existence. Whichever God you believe in, know that the world rewards those, who are diligent in the pursuit of better. Let the hunger you have for a better life fuel you to overcome the handicaps, that are holding you back. Refuse to give up or give in ! Tell yourself you deserve to live well and that everything you desire should be yours.
You know why, because you deserve it ! Yes you! You deserve to be successful, great and an overcomer. If others can have it why not you? And you will, if you believe and work like it belongs to you. Once you have that mentality you become cunning, and unstoppable in getting what you desire. You won't take no for an answer.
Learn from Gifty Anti, learn from Kafui Danku and learn from Nana Akuffo Addo. Regardless of what you think of them their persistence and self believe won them a better life. Nana Akuffo Addo tried and failed many times in his want for the presidency. Kafui Danku persisted till she had a child and Gifty Anti, built an empire and a platform for women. Despite people placing her at the bottom of the barrel. She also now has a husband and a child, many criticised her and told her it wouldn't be possible. The links to their stories are down below. You have to decide that you deserve what you want in life.
By the way, it's ok to cry, it's ok to feel defeated. Acknowledge these feelings and make steps and remedies to make yourself feel better. You are important, don't let the world, yourself or anyone else make you feel otherwise. Cry, moan, be in self-pity, yet rise up and make a list of what will get you out of that situation. Then do it and be your own superhero.
https://www.ghanacelebrities.com/2018/10/15/gifty-anti-and-her-husband-celebrates-three-years-marriage-anniversary-today/
https://mobile.ghanaweb.com/GhanaHomePage/entertainment/I-nearly-adopted-a-child-because-I-lost-all-hope-Gifty-Anti-encourages-barren-women-651551
http://www.ghana.gov.gh/index.php/news/3345-nana-akufo-addo-ghana-s-new-president
https://www.google.com/amp/s/amp.theguardian.com/world/2016/dec/09/nana-akufo-addo-wins-poll-to-become-ghanas-president
https://mobile.ghanaweb.com/GhanaHomePage/entertainment/I-gave-God-two-year-ultimatum-to-give-me-a-child-Kafui-Danku-560814