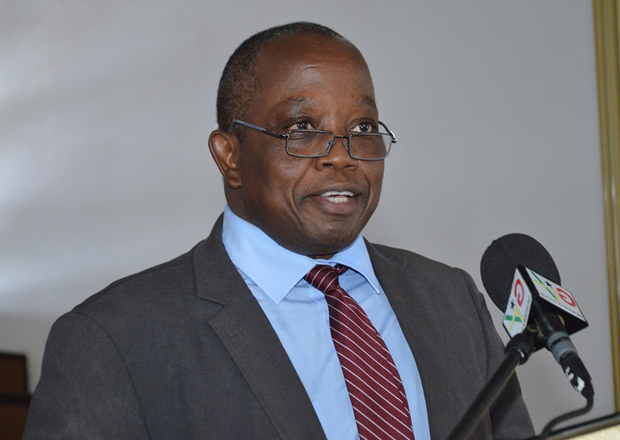 We wish there was cause to shower plaudits on the Auditor-General, Daniel Yao Domelevo. However, there appears to be a dearth of factors for doing so.
Whenever he deserves such a feat from us, we will not hesitate to do so and in flowery rendition. While we are constrained to deny him such a commendation at this time, we have observed his decision to cross swords with us. We have no appetite for such a collision as such personalization of issues is beneath us as it should with those who have no time for trivialities.
He has charged the Daily Guide of being responsible for his failure to arrest corruption in the country. That emits derision and sounds somewhat gibberish because it is unfathomable how we constitute an obstacle in his performance as Auditor-General.
With his sight locked on the newspaper, he has fired his first direct salvo and at close range albeit with little or no consequence safe to expose his underbelly for a return fire. We would rather, however, withhold such a response; this path, his preference, not our way.
The charge which he put out as he always does with issues pertaining to his office on the airwaves obviously calls for serious reflection about the stewardship of this gentleman.
In the early days of his stewardship, we were compelled to exalt him to where outstanding public servants belong. Perhaps, it was a premature rating. All too soon, he appears to have forgotten the benevolence and thinks the Daily Guide is responsible for his shortcomings.
Corruption is a subject we despise to high heavens and would accord him deserving accolades were his performance in his new office conforming to best practices and supportive of the war against corruption.
He thinks he is on collision course with the Daily Guide because we were constrained to highlight an anomalous procedure in his purchase of vehicles for the Audit Service.
It is instructive that the issue for which he is suffering insomnia is a subject of adjudication anyway the outcome of which could nail or exonerate him.
The issue would have long been thrown out of the window were it lacking merit as he seeks to want Ghanaians to believe.
As Auditor-General of the nation, we do not expect him to get procurement procedures wrong by commission or omission. The fallouts from such blemishes send varying signals about his integrity. We would want to have an Auditor-General whose reports would not be digested with a pinch of salt.
We are seeing in his style of auditing a preference for the radio and laced with dramatized polemics. We think that the bellicosity in his posture does not inure to the interest of his performance as Auditor-General. Sometimes, it is difficult to differentiate him from some of our noisy politicians.