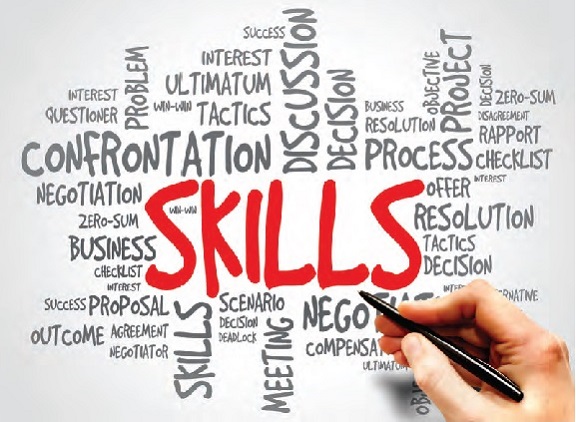 Will you have a job in the next five years?
Do you know that 20 years ago there was no Facebook, Whatsapp, Google and other platforms dominating today's market place? Over the same period, we have seen an insurgent rise in the use of high-speed mobile internet, big data analytics, artificial intelligence and cloud technology. The following revolutions are a clear indication of a shift in demand for skills and jobs in the current market. But which skills will be in demand in the next 5 years?
Artificial intelligence and investment in robotics will require individuals with expertise in stationary robotics. Individuals with ability to gather, manipulate and implement advanced data analytics and automated systems have higher chances of retaining and keeping their jobs in the next revolution of work. The will also be better opportunity of growth for work such individuals due to a clear inclination towards machine learning, robotics and analytics in business growth strategies.
By 2022 it is expected that 75 million current jobs in organizations should be displaced; so is 133 million new jobs which are very different from current roles are expected to be created. Occupations expected grow at fast paces in organizations are data analyst, software and application developers, e-commerce, social media specialist etc.
Jobs which are focused on direct interaction with people and people skills are likely to remain and grow at a relatively smaller pace in the coming years. Customer service workers, sales and marketing professionals, organizational development specialist, innovation managers among others are expected to be relatively in demand by 2022. Other human based skills like creativity, originality, initiative, critical thinking, persuasion, and negotiation will see an increase in their value by 2022.
The current share of work between humans and machines or algorithms is 71% to 29%. This is expected to shift to 58% working hours for humans and 42% for machines and algorithms. Work tasks which will gradually move to machines are communication, interacting, coordinating, managing and advising.
The recent shift in knowledge and change in technology will mean that every worker will have to reinvent their skills, knowledge and capabilities every 101 days. This constant shift in skill demand will result in organizations relying a lot on freelancers and external contractors to fill their emerging skill gaps in the future.
Examples of roles classified into stable, new and redundant for the future are as follows
| Stable Roles | New Roles | Redundant Roles |
| --- | --- | --- |
| Managing Director/ Chief Executive Officers | Artificial Intelligence Specialist | Data Entry Clerks |
| General and Operations Manager | Big Data Specialist | Accounting, Bookkeeping and Pay-roll Checks |
| Data Analyst | New Technology Specialist | Assembly and Factory Workers |
| Sales and Marketing Experts | Process Automation Specialist | Accountants and Auditors |
| Sales Representatives | Innovation Professionals | Postal Service Clerks |
| Human Resource Specialist | E-Commerce and Social Media Specialist | Financial Analyst |
| Financial and Investment Advisors | Digital Marketing Specialist | Cashier and Ticket Clerks |
| Information Security Analyst | User Experience Designers | Mechanics and Machinery Repairers |
| Robotics Specialist | Training Development Specialist | Electronic Installers |
| Petroleum and Energy Engineers | Customer Service Workers | Bank Tellers and Related Clerks |
| Compliance Officers | Service Solution Designers | Car, Van and Motorcycle Drivers |
| Management and Organizational Analyst | | Sales and Purchasing Agents |
| | | Statistics, Finance and Insurance Clerks |
| | | Lawyers |
(Breakdown of the Future of Work report by the World Economic Forum 2018)