Politics
Afari Gyan Supports 'Yes' For MMDCEs Referendum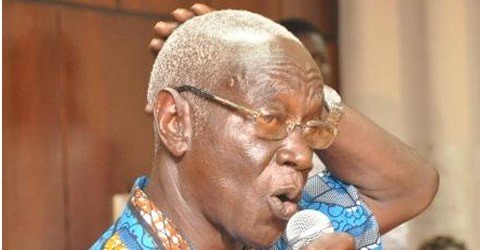 Former Chairman of the Electoral Chairman (EC), Dr Kwadwo Afari Gyan, has backed the December 17 referendum for political party participation in local level elections.
According to him, he expects "yes" votes to win the day, Starrfm.com has reported.
Dr Afari Gyan said the original intention of the law, that debars political party involvement in local polls, has been violated by political parties.
"The idea was that people would consider district-level election as a community activity. You would want to offer your service to your community so you would offer yourself and be elected by the community.
"But The system was hijacked by the political parties, the problem is that by law they are not supposed to be involved but we all know that they are already involved," the member of the consultative council that drafted the law said.
He stressed: "The intention has been flouted over the years and we know political parties are so involved. so I welcome the impending change to allow political parties to take part in local elections. I expect the 'yes' vote to win but 'Yes' vote is the first step, the changes that happen thereafter will be the critical part. If we compose district assembly in the same way we compose our parliament, it will lead to a disaster at the local level. The only solution will be mixed number proportional system".
Meanwhile, President Akufo-Addo has asked the Ghanaian electorate to turnout in their numbers on 17th December, vote 'Yes' in the Referendum to repeal Article 55(3) of the Constitution, and obtain the power to elect directly their own Metropolitan, Municipal and District Chief Executives.
Speaking at the 30th anniversary celebration of the Akatsi District Assembly, on Monday, 4th November, 2019, at the commencement of his 2-day tour of the Volta Region, President Akufo-Addo indicated that the District Assembly Concept, introduced some 31 years ago, under the Rawlings era, is one of the most important contributions to the improvement of Ghana's national governance.
According to the President, the District Assembly concept "has led to the enhancement of participatory involvement of our people in their local government.
Now, it is time to deepen the process that began 31 years ago, and entrust to the people full sovereignty over the election of the MMDCEs and members of the District Assemblies".
—myjoyonline