Politics
Reduce Your Unnecessary Ministers – Mahama To Akufo-Addo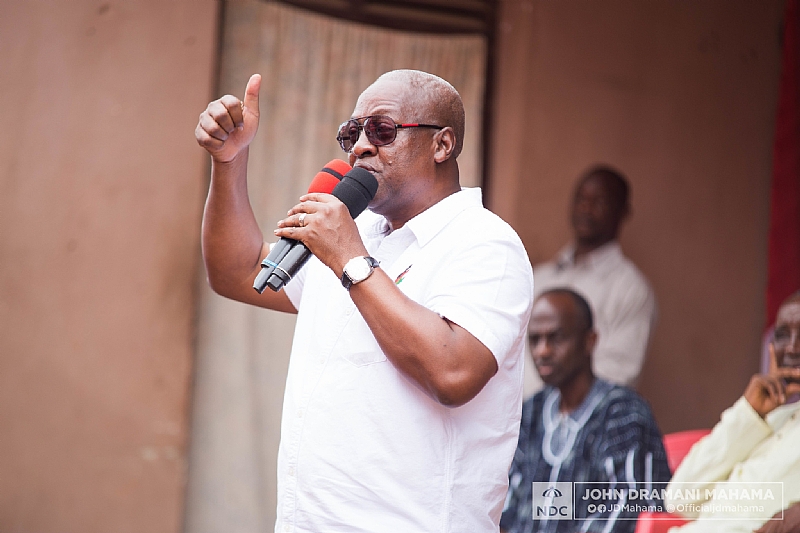 Former President John Dramani Mahama has challenged President Akufo-Addo to reduce the size of his government by about 40 Ministers and Deputy Ministers to bring efficiency and reduce government expenditure.
He said the size of the Akufo-Addo government is only having a negative toll on the country's budget.
Mahama, who is seeking to lead Ghana as president again said there is no justification for the creation of some of the ministerial portfolios created by the Akufo-Addo government.
Speaking during a closed-door meeting with some supposed 'disappointed' business owners and importers in his office on Monday, the former President complained about the government's increasing budget overruns.
"The Senior Minister, Minister of State in the Office of Vice President, Minister of State in the Office of Senior Minister, Ministers for Procurement, Monitoring and Evaluation, Business Development, Special Initiatives, Aviation, Railway Development are all an unnecessary charge on the public purse", John Mahama stated.
He described as unconscionable the appointment of over 60 Deputy Ministers and pledged to do otherwise.
Although he indicated that the cutting down on the number of ministers and deputy ministers alone will not in any way improve the current performance of the government, he said such a move will be in the best interest of the country.
John Mahama also argued that with the completion of the creation of new regions, the Ministry for Regional Reorganization has been rendered redundant.
Mr. Mahama further called for the reduction in the number of ministers responsible for Security.
The Akufo-Addo administration has about 125 ministers, over 30 more ministers more than John Mahama.
Criticisms against the size of the Akufo-Addo government are not new. Many Ghanaians have expressed anger over the size of the government with some saying that performance has not matched the size of the government.
John Mahama and other members of the opposition have criticized the Akufo-Addo over the size of his government but the president in an earlier attempt to justify the number has suggested that he needs the numbers to undertake the magnitude of work expected of him.
"As you know there are some who say my government is too big and there are too many of you [Ministers]. I am a firm believer in the adage the proof of the pudding is in the eating," Akufo-Addo said in a public address.
—citinewsroom