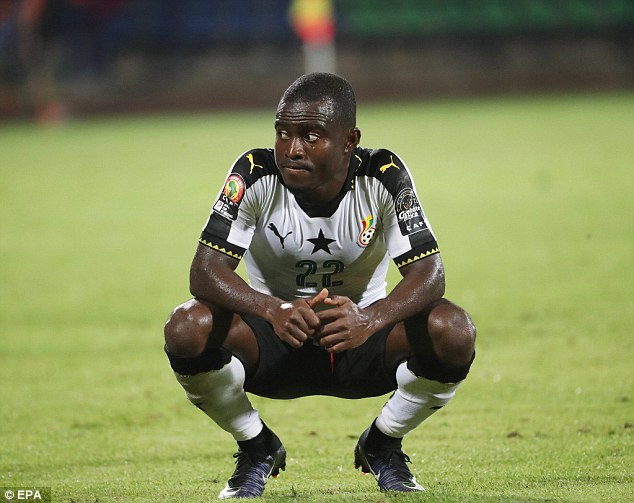 Frank Acheampong Ready For Black Stars Return
Tianjin Teda midfielder, Frank Acheampong says he is ready to return to the Black Stars, having missed the opportunity to be a part of the team in their last two outings.
The 25-year-old was impressed in the Chinese Super League and scored 17 times in 26 matches.
According to him, he is hoping his sparkling performance could convince coach Kwasi Appiah to recall him into the Stars team.
In an interview with the Daily Graphic, Acheampong said the country possessed great talents who were equally good to fill the void in his absence.
He was, however, of the hope of making a quick return to help the Stars to achieve their target at the upcoming 2019 AFCON.
"It is not automatic to enter into the national team. You have to earn your call-up and I am ready to play my heart out when I return.
"I had a good season in China and we avoided relegation. I hope my performance would convince the coach to welcome me back," Acheampong said on Tuesday in Accra.
When asked about the Stars' chances of winning next year's AFCON, Acheampong said the Stars had a strong squad to challenge for the continental title.
He praised Coach Appiah for improving the squad and stressed that he would be instrumental in Ghana's bid to end her 36-year AFCON drought.
The former Anderlecht player permanently joined Chinese side Tianjin Teda this year but failed to make it to the Stars squad for their 2019 Africa Cup of Nations (AFCON) qualifying doubleheader against Sierra Leone and Ethiopia.