Sport
Sports Minister Optimistic Of Wins For Ghana In Friendlies Against Mali, Qatar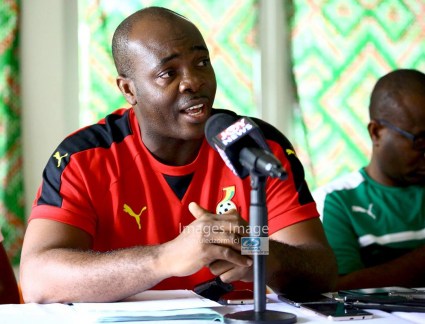 The Minister for Youth and Sports, Hon. Isaac Kwame Asiamah has expressed optimism in the chances of the Black Stars ahead of the team's clash against Mali and Qatar.
The Ghana male senior national team is billed for two friendly matches against the aforementioned countries before the end of the international break.
Ahead of the two matches, Sports Minister Isaac Asiamah is upbeat about the chances of the Black Stars to finish with successive victories.
"After Covid-19 pandemic, this is our first national assignment and we hope and pray that the Black Stars will once again lift high the flag of Ghana. The Black stars will become the stars that we are all proud of and live up to expectation because they will embed in them that high spirit of patriotism and nationalism", the Sports the Minister said as quoted on the website of the GFA.
Isaac Asiamah added, "Ghanaians are proud of the Black Stars. For me, let us have a new Black Stars that are poised for action and once again conquer Africa and go to the world and do well at the world stage.
"A new Black Stars that will inspire our younger generation. A new Black Stars that will indeed show to the world that Africa has come of age in terms of football.
"Once again, the West African sub-region will continue to become the powerhouse of football in Africa".
Ghana will play its first of the two friendly matches against Mali tomorrow before taking on Qatar on Monday, October 12, 2020.