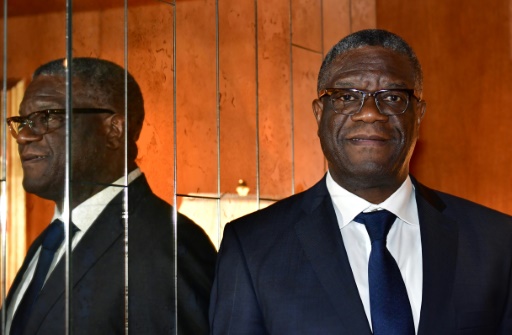 Fight to end rape in war must begin in peacetime: Mukwege
Congolese doctor Denis Mukwege may have won his Nobel prize for his work to end sexual violence in war, but the crusading surgeon said the groundwork for equality must be laid in peacetime, as he praised movements like #MeToo.
Mukwege, whose work has made him a global expert on gang rape in conflict, will on Monday be presented with the Nobel Peace Prize that he shares with Yazidi activist Nadia Murad.
The 63-year-old has seen a lifetime's worth of horrors at his Panzi hospital in the Democratic Republic of Congo's war-torn east, which he set up in 1999 and has treated the wounds of tens of thousands of women and girls, even babies.
"When one does not fight against an evil, it is like a cancer, it spreads and destroys the whole society," he said, noting that few perpetrators are ever brought to justice.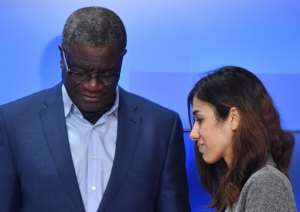 The pioneering gynaecologist shares the Nobel with Yazidi activist Nadia Murad. By Emmanuel DUNAND (AFP)
While atrocities against women are often committed in conflict, Mukwege said that even countries like Norway -- which often tops equality rankings -- and France still have work to do, because "it is in peacetime that men forge a negative, disrespectful" view of women.
"We must change masculinity, moving from toxic masculinity, domineering masculinity to positive masculinity that promises gender equality," he said, calling for schools and families to play a greater role in encouraging respect at a young age.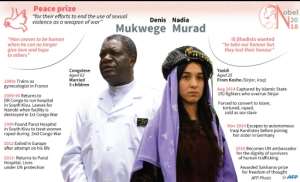 Profiles of Nobel peace laureates Denis Mukwege and Nadia Murad. By Paul DEFOSSEUX (AFP)
Mukwege said he had been heartened by the #MeToo movement, which has spread across the globe after sparking in the United States over a year ago in response to accusations of sexual abuse and harassment by powerful men in the entertainment industry and other sectors.
"If our society wants to change things, there are steps to be taken, changes to be made and I am very happy today to see the silence broken. It is an ultimate step to break the taboo in relation to rape," he said.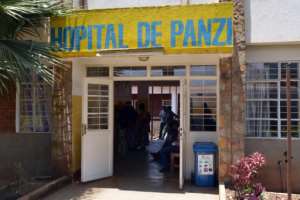 When the Nobel was announced Mukwege was operating at his hospital in Bukavu. By Alain WANDIMOYI (AFP)
Fellow laureate Murad has become a tireless campaigner for justice for Yazidis since surviving captivity, gang rape and forced marriage under the Islamic State group in Iraq and Syria where it targeted her Kurdish-speaking community.
Mukwege said while the Nobel prize itself will not have a "magical effect" on behaviour, he still hoped it could help improve the lives of women, not just in DR Congo, but also those in other conflicts like Syria, or threatened by Boko Haram.
"The world must do more," he said.
'Tip of the iceberg'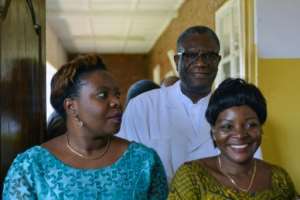 After receiving congratulations from friends and colleagues at the Panzi, Mukwege went straight back to work. By Alain WANDIMOYI (AFP)
The Nobel laureate lives under armed guard at his hospital after an attack in 2012.
He does not like to talk of his work in terms of statistics, because "each woman raped is one woman too many" and he fears people have become desensitised to the swelling toll.
But he said more than 50,000 women and girls had been treated at the hospital for injuries from sexual violence, though he stresses this is "just the tip of the iceberg", accounting only for those able to get to his hospital. Many are not able to make the journey.
Mukwege has emerged as an excoriating critic of President Joseph Kabila, set to be replaced in December 23 elections in a nation that has not had a peaceful transfer of power since independence from Belgium in 1960.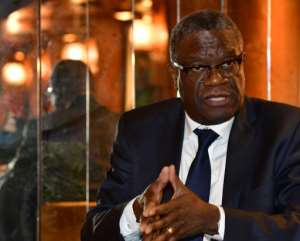 Mukwege says he is not tempted by politics at the moment and his focus will stay on his work. By Tobias SCHWARZ (AFP)
But he said he was not tempted by politics at the moment.
His focus will stay on his work at the hospital, he said, despite the publicity of the Nobel award.
"The Nobel Prize found me in the operating room. I will try to stay there as much as possible," he said.