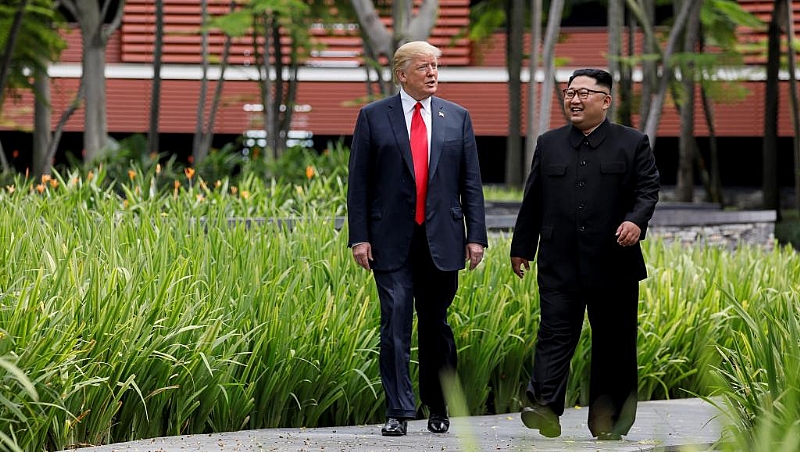 Trump could meet Kim Jong Un in early 2019
US President Donald Trump said he hoped to meet North Korean leader Kim Jong Un in early 2019, as soon as January or February.
During his return from the G20 summit in Buenos Aires, Trump told reporters that "three sites" were in consideration for the meeting, a follow-up to their summit in Singapore in June.
In that historic summit, Trump and Kim opened up dialogue on denuclearisation of the Korean peninsula after trading military threats for months
The two leaders signed a document on denuclearisation of the peninsula, but progress since has stalled as Washington and Pyongyang spar over the meaning of the document.
US, China agree to suspend new trade tariffs
Trump and Chinese President Xi Jinping have agreed to suspend any new tariffs in the trade war between the world's two largest economies following their meeting during the G20 summit.
Following more than two hours of dinner talks between the leaders of the world's two biggest economies, the White House said an increase of tariffs from 10 to 25 percent due to kick in on January 1 would now be put on hold.
"The principal agreement has effectively prevented further expansion of economic friction between the two countries and has opened up new space for win-win cooperation," Chinese Foreign Minister Wang Yi said.
However, the truce is contained an ultimatum with the White House making it clear that the tariffs would still go up if China doesn't meet US demands in 90 days.
These include China stopping a host of trade barriers, intellectual property theft and other actions that Washington say make fair trade impossible.
- with AFP